A bad week was a "three-Heyer" week – a week where reading three Heyer novels was the perfect panacea for whatever challenges life had thrown at them. I loved this idea and it reminded me of why I love reading – and re-reading – Georgette Heyer.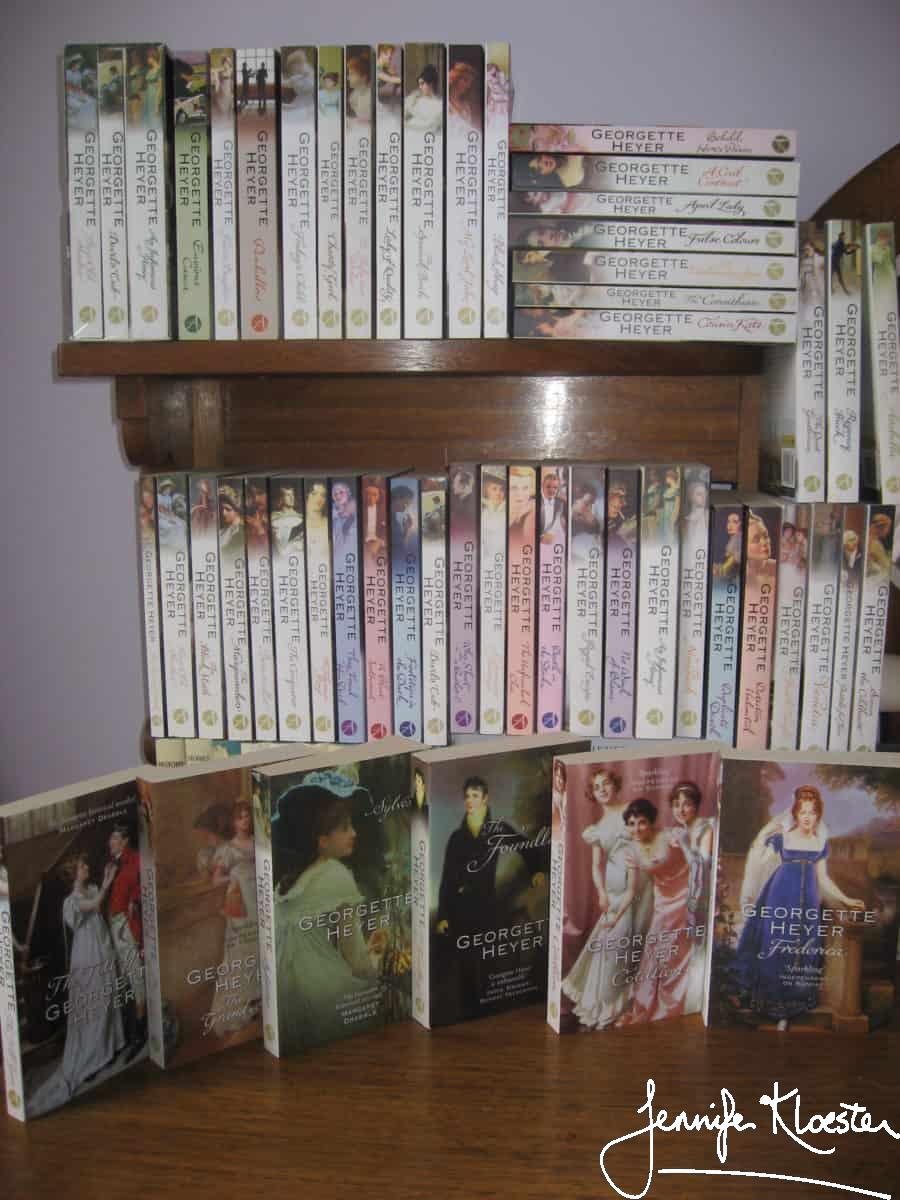 Read and loved for 100 years
There aren't many writers whose works live on after their death, but Georgette Heyer is one of them. She wrote across several different genres but her forte was historical fiction. Today, Georgette Heyer is credited with having created the 'Regency' genre and twenty-six of her delicious novels are set in that colorful, compelling period when men (like Mr Darcy) wore wonderful clothes and drove elegant carriages, women were raised with marriage as their primary goal and were 'on the shelf' at twenty, and manners and etiquette were of vital importance to the upper class.
Born in 1902, the young Heyer had the benefit of her father's Classical education and love of books. She was brought up on a rich diet of Shakespeare, Austen, Dickens, Kipling and several centuries of great poetry. She was a voracious reader and began making up her own stories in early childhood. When she was seventeen she wrote her first novel, The Black Moth. It was published in 1921, one month after her nineteenth birthday. Nearly one hundred years later, The Black Moth, along with fifty of Heyer's other novels, is still in print. An enduring bestseller, she has sold in excess of thirty million books and is now being read by a fifth generation of enthusiastic readers.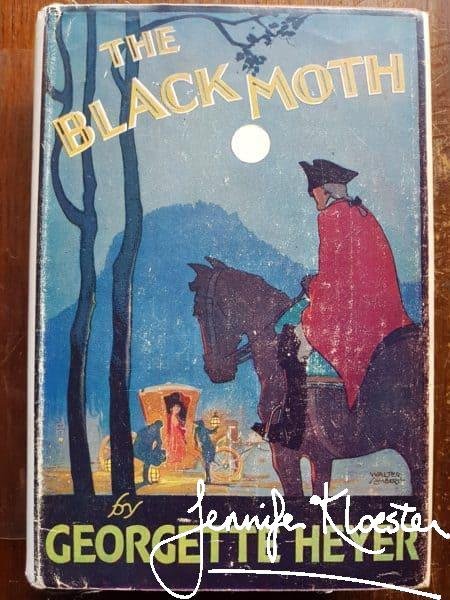 "The language is so alive, so comic."
There is something compelling about a writer who can transport her reader into another time and place; into a world so convincing that you cannot help but see it as though you were really there; and with characters who leap off the page as living, breathing people. Heyer's settings feel real, her plots are ingenious and her dialogue sparkles. Even when her vocabulary is unfamiliar, such is the power of her pen that you still get the gist of it. In her Regency novels, in particular, there are so many new (although they are authentically old) and wonderful words to intrigue and delight her readers: words like 'bosky' and 'cutpurse', 'dudgeon', 'ames-ace', 'slibber-slabber' and 'faradiddle'. As well-known actor and author, Stephen Fry, has said, 'It's her language I think that admirers of Georgette Heyer relish the most. It's true there's something quite extraordinary about it. It's all authentic. The language is so alive, so comic.'
Laugh-out-loud comedy
Georgette Heyer excelled at comedy – especially ironic comedy. She knew how to invert a scene, how to upend and explode reader expectations, and her language has an almost theatrical timing. She picks up her readers and carries them along through her complex and deftly-woven plots all the way to her masterfully-written imbroglio endings. It is Heyer's characters who remain with the reader long after the last page is turned. Though drawn mainly from the upper echelons of Regency society, her all-too human creations stride, mince, ride, waltz and fumble their way through her impeccably-researched fictional world.
Heyer could bring a character to life in a sentence and she delighted in creating individuals whose flaws and foibles reflected her keen eye for human nature. She depicted the pompous, the vulgar and the smug, humorously wielding her pen like a sword to cut them down to size. She brought to life naïve women and rakish men, clever women and stupid men, downtrodden and dependent women and their domineering lords and gave them believable stories of transformation and redemption. And she did it with a dry wit and a sense of humour that still makes her readers laugh out loud.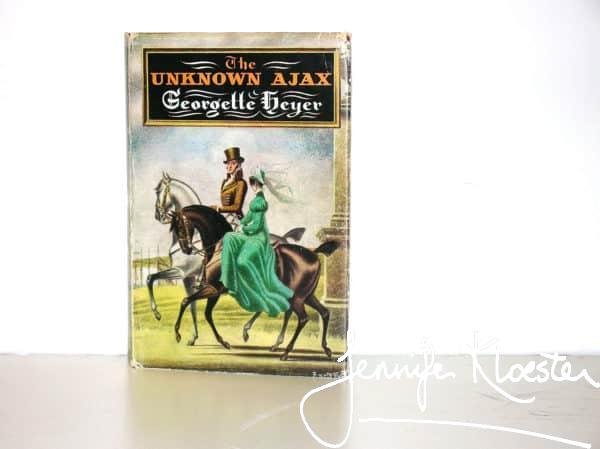 So much to look forward to…
For those lucky enough to know her novels – and her Regency and Georgian novels, in particular – just the mention of a character's name is enough to provoke a smile or a laugh. She had a genius for creating comic characters, among them Sir Bonamy Ripple, the indulgent gourmand in False Colours, Ferdy and Nemesis in Friday's Child, Claude and his valet, Polyphant, in The Unknown Ajax, plain-speaking Mrs Floore in Bath Tangle, vacuous Augustus Fawnhope in The Grand Sophy, vulgar but well-meaning Jonathan Chawleigh in A Civil Contract, and Lufra, the Baluchistan hound in Frederica. They leap from the page as living, breathing people (and dog), take the reader by the hand and draw them, smiling, into their story.
If you haven't read her yet, you might begin with Arabella (young woman goes to London to find a husband) or The Grand Sophy (independent young woman turns her family's life upside down) or The Unknown Ajax (estranged heir meets his hostile relatives) or Sylvester (proud Duke is refused by unconventional female). Or you might try perennial favourites, Venetia, Frederica, These Old Shades, Devil's Cub or Friday's Child. If you enjoy Heyer's novels, then like so many millions of other readers, you may find yourself inexorably drawn into her Georgian and Regency worlds. Once there, you can revel in her meticulous period detail, so deftly woven into her clever plots, and enjoy meeting her aristocrats, rakes and ingénues, riding beside them in Hyde Park or joining them at a ball or dancing with them at Almacks. Whichever book you choose, there will be clothes and carriages, drinking and gambling, romance and delightful conversation with lots of intriguing new words. For those who have yet to taste the delicious fruits of Georgette Heyer's pen, there is much to look forward to.