Jennifer Kloester loves books. An Australian author of both fiction and non-fiction, Jennifer has written extensively about bestselling British novelist, Georgette Heyer. 
In 2005 Random House UK published Georgette Heyer's Regency World, an illustrated companion to Heyer's 26 Regency novels, partly based on Jennifer's PhD. In 2011, after ten years of research and four years of writing, Jennifer was delighted to have Random House UK and Sourcebooks USA publish Georgette Heyer: Biography of a Bestseller.
Both books are still in print – a testament to Georgette Heyer's enduring popularity. In 2015 Heyer was awarded a prestigious English Heritage Blue Plaque for her contribution to British culture and to literature. Popular English writer, actor and comedian, Stephen Fry, unveiled the plaque and spoke eloquently about Heyer's literary achievements.
Inspired by Heyer's witty and stylish novels, Jennifer has also written two Young Adult novels: The Cinderella Moment and The Rapunzel Dilemma, both published by Penguin Australia in 2013 and 2014. These two books are scheduled for republication in 2019 with a third book, The Snow-White Rebellion, to complete the trilogy.
Jennifer loves writing fiction and her latest novel, Jane Austen's Ghost, is available now in digital and paperback.
Apart from writing and reading, Jennifer is a keen gardener having discovered a latent green thumb in 2014. Having spent many years accidentally murdering plants, she is astonished to discover that she can actually grow things from seeds and cuttings. This discovery has only increased Jennifer's respect and admiration for Nature! Her garden is a constant lure and the perfect respite from the rigours of writing.
Jennifer and her family love to open their garden every other year to raise funds for Cystic Fibrosis Victoria and for Cancer research. Her next Open Garden will be in November 2020. Jennifer also loves interviewing authors and giving talks around the world on Georgette Heyer and the Regency. She is a passionate advocate for women writers, books and reading.
Having met a wonderful man on a ski trip (and fallen in love at first sight), Jennifer and Barry were soon married. A year after the birth of their first child they set off for the jungles of Papua New Guinea. Living in the mining town of Tabubil in the Star Mountains was a life-changing experience. A second son arrived during their five-year stint in PNG and, with only one road out of town and rain 340 days of the year, Jennifer took to writing whenever her babies were asleep.
She began studying as an off-campus (way off-campus) student at Deakin University and whenever she had time she read any book that came her way. The town had a tiny YWCA library and it was here that she read Georgette Heyer's novels for the very first time. Ten years later, and with a daughter to complete her family, they moved to Bahrain, where Jennifer rediscovered Heyer's wonderful books in the Awali library.
The return to Australia meant completing her degree and embarking on a PhD at Melbourne University. This was an amazing experience which led to the publication of her first book, Georgette Heyer's Regency World (Random House 2005). A second book Georgette Heyer: Biography of a Bestseller followed in 2011. Both are still in print. In 2015 Jennifer was thrilled to speak at the unveiling of an English Heritage Blue Plaque for Georgette Heyer. Acclaimed Actor and lifelong Heyer fan, Stephen Fry, unveiled the plaque at her birthplace in Wimbledon.
Jennifer finds magic in writing and in 2013 Penguin published her first YA novel, The Cinderella Moment. In 2014 Penguin published the companion novel, The Rapunzel Dilemma. Since then Jennifer has written Jane Austen's Ghost – a contemporary novel with a Regency twist – which will be published in 2018/19.
When at home Jennifer can be found working on a new novel or pottering in her old-world garden (she loves growing things from seed). Her family is where her heart is and her family always comes first. They are her inspiration and source of greatest happiness. Books, reading and growing things come a close second.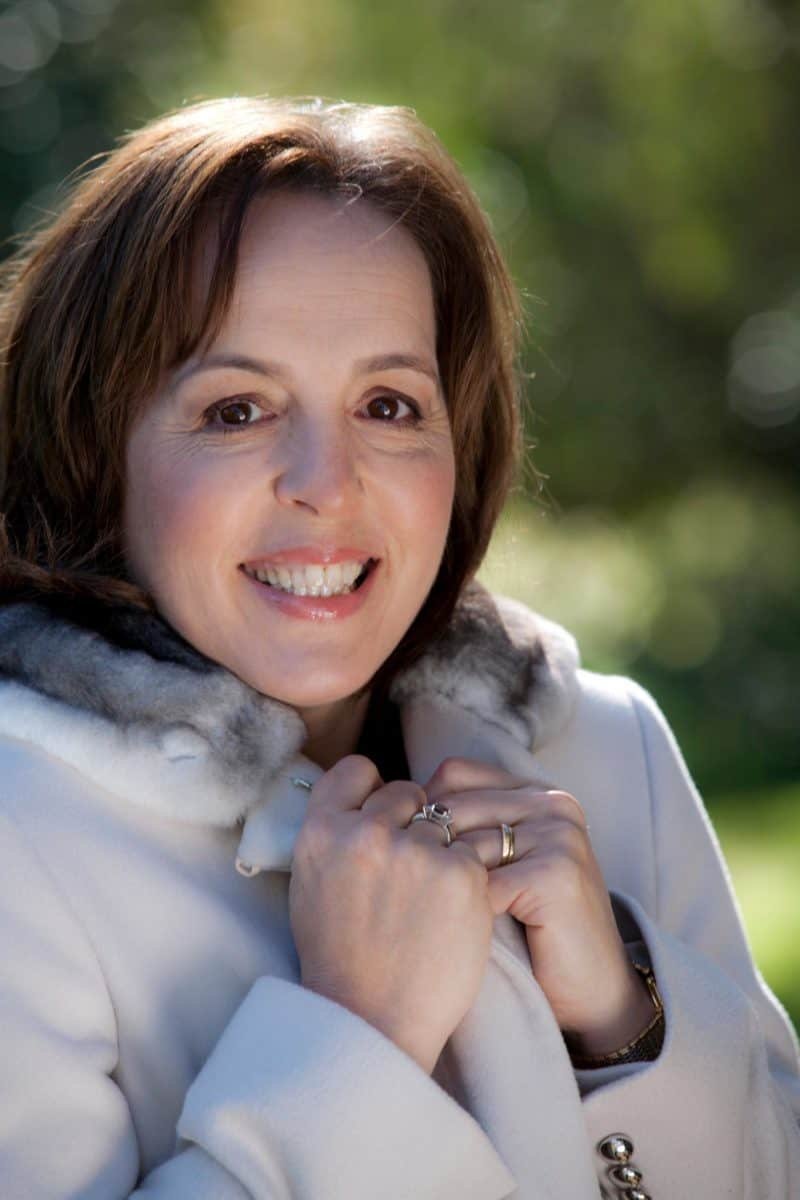 Why I (Still) Read Georgette Heyer
I first read Georgette Heyer because her books were delicious, entertaining page-turners filled with living, breathing characters whose lives and stories leapt off the page and whose conversations made me laugh out loud.
I return to Heyer's novels because she compels me. Her Regency world seems alive to me and I love her language. Her dialogue is brilliant because she had a rapier wit and a shrewd and incisive eye for human foibles and frailties. Unsurprisingly, Jane Austen was her favourite author and Heyer sometimes described her own comedy as being 'a mix of Sheridan and Austen'; it is to them she owes her mastery of ironic humour.
My favourite Heyer novels are the Regencies and Georgians. I recently re-read The Foundling and tried to read it slowly, to savour each word and absorb the nuances of character, conversation and wit, but Georgette Heyer's books draw you into the story, embroil you in her characters' adventures, conflicts, triumphs and tragedies; they bring you to laughter or hit you between the eyes – often with no more than a single sentence.
A mark of her genius is her ability to create fully-formed three-dimensional secondary and minor characters and she can convey a great deal of information with brilliant economy: a personality in a sentence, a relationship in two and a whole world in a paragraph. There are so many scenes or lines of dialogue in which every word carries its weight in gold. It's another of the things I love about Heyer and, I suspect, one of the reasons she endures.
She wrote great stories. Page-turners that draw you into a world that feels real and that stays with you long after you've closed the book. Each of her novels has something that sets it apart from the rest and they are all of a consistently high standard. We have only to think of The Talisman Ring, Arabella, Friday's Child, The Grand Sophy, Cotillion, Sylvester, Black Sheep, or Frederica among many others to be convinced of Miss Heyer's remarkable story-telling ability. One of my favourites is A Civil Contract. It is a book that repays regular re-readings.
A personality in a sentence, a relationship in two and a whole world in a paragraph. There are so many scenes or lines of dialogue in which every word carries its weight in gold. It's another of the things I love about Georgette Heyer and, I suspect, one of the reasons she endures.
Join Jennifer Kloester and guests In The Book Cave. A brand new podcast coming soon to Geelong's 94.7 The Pulse and jenniferkloester.com