A question I am often asked by both Heyer- and non-Heyer readers is "Which is your favourite Georgette Heyer novel?" It's an excellent question and one which, in the hope of suggesting a book you might enjoy reading during self-isolation because of the Covid-19 pandemic, I will try to answer here.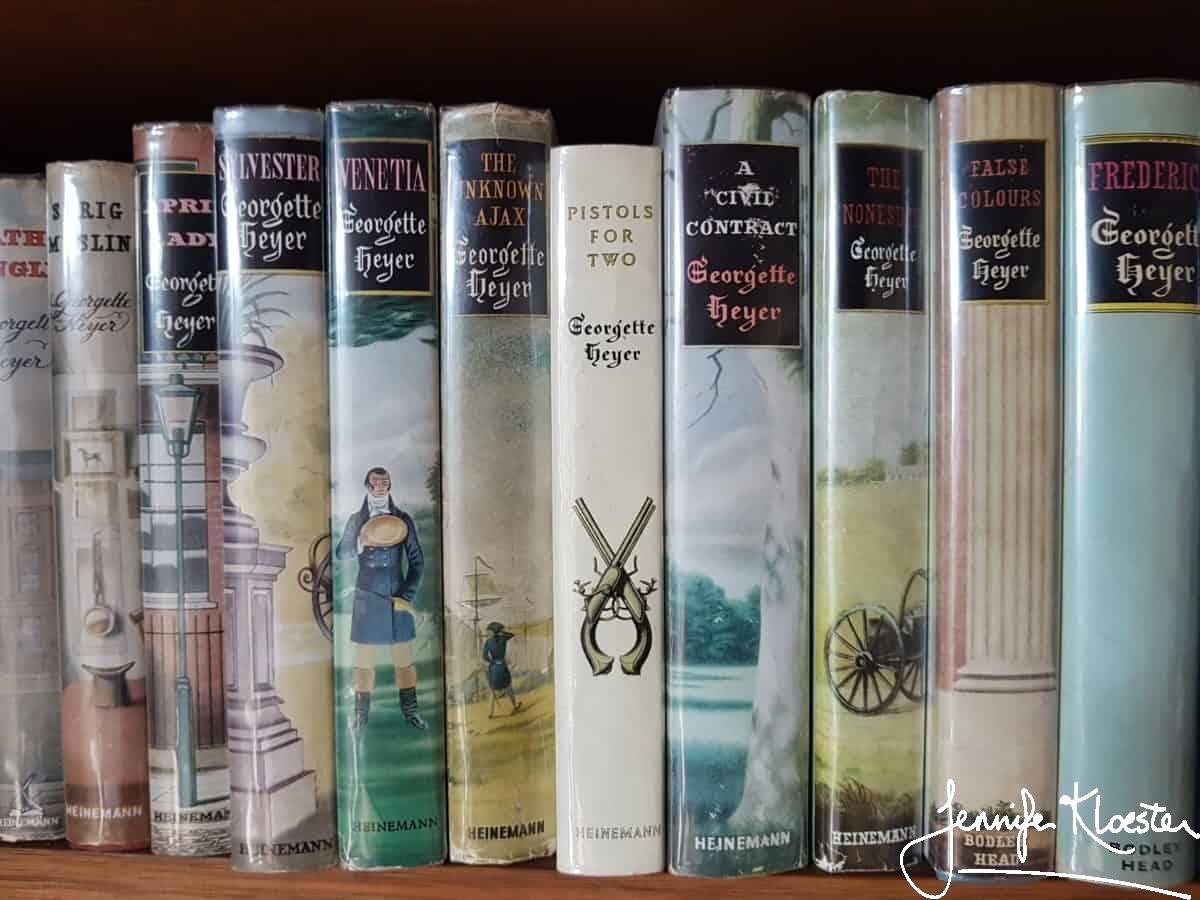 My first Heyer was one of her most famous novels, These Old Shades, and since its first publication in 1926 it has remained a firm favourite across five generations of readers. It was recommended to me by the woman who ran the tiny YWCA library in a remote town in the Papua New Guinea jungle. I'd never heard of Georgette Heyer but I took the book home and began reading. Little did I know that that book would mark the beginning of a life-changing love affair! I loved the story of Léonie and Justin Alastair, Duke of Avon, and in those years spent so far from home I read their story many times over. I also devoured every other Heyer novel in the library and on every R&R trip home I hunted the bookshops looking for any Georgette Heyer books I hadn't yet read. I still have some of those original purchases, although many of them have fallen apart and have had to be replaced with lovely new editions. Over the years since then my favourite has shifted and changed as I have read and re-read my Heyer novels. I have often tried to pinpoint my favourite Heyer but must confess that it is no easy task when so many are so good.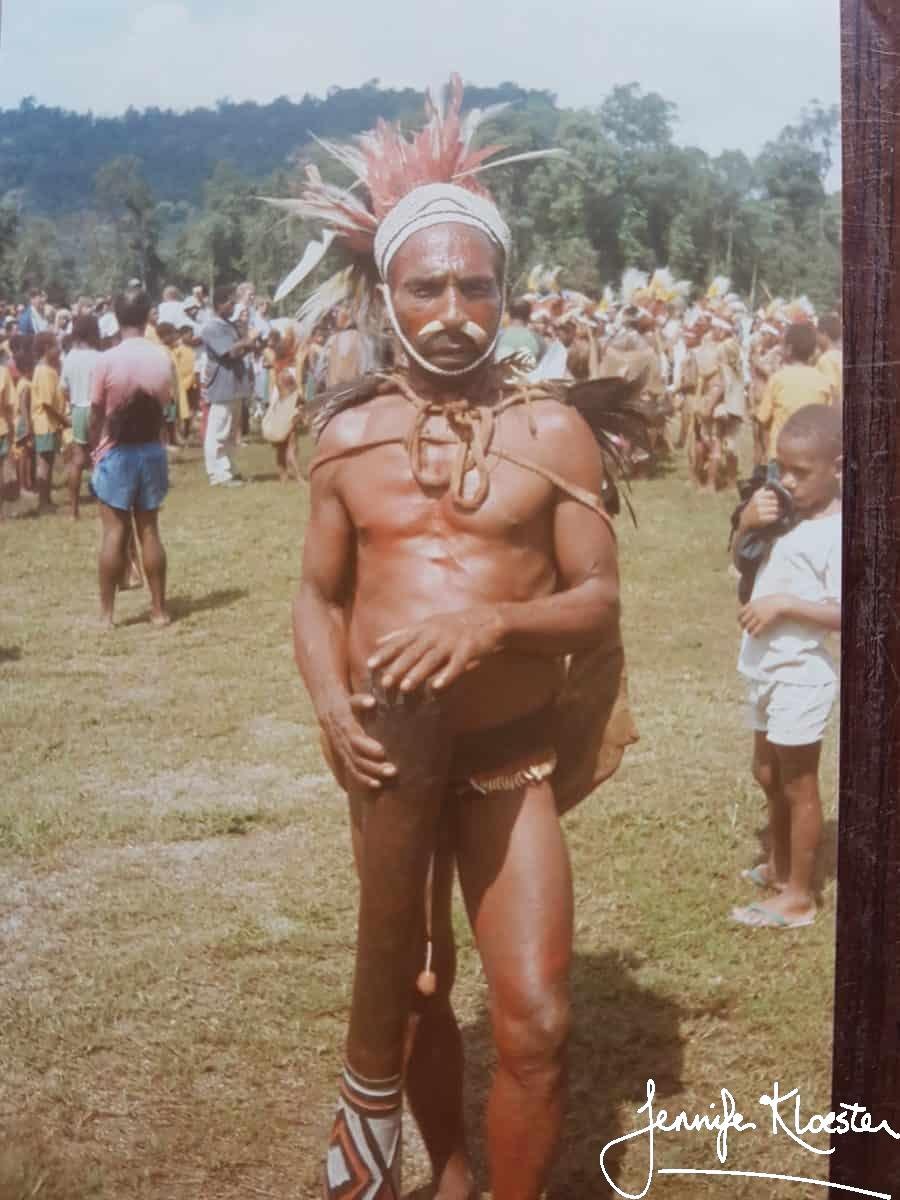 For a long time my favourite was Cotillion with its four couples moving through an intricately-woven plot echoing the movements of the dance for which the novel is named. The book features Freddy Standen: kind, amiable and, perhaps surprisingly, one of my most beloved (along with his father, Lord Legerwood) characters in all of Heyerdom. My first reading of Cotillion was one of the first times that Georgette Heyer made me laugh out loud. The second time was reading the ending of The Unknown Ajax and that book soon became my new favourite Heyer. To this day, I need only to think of Lady Aurelia sweeping into the room and declaring herself a 'mere female' to laugh, and when I recall the scene with Hugo and Polyphant and poor Claude, prostrate and moaning on the couch, it always makes me chuckle.
However, the ending of The Grand Sophy with its Gothic manor house, oblivious poet, distracted Spaniard and flock of ducklings also makes me laugh aloud, as does the scene when Sophy kidnaps sanctimonious Eugenia Wraxton and drives her down St James's Street past the gentlemen's clubs. And then there's Augustus Fawnhope, that beautiful young man with the face of an angel and the brain of a pea-goose and who is the perfect foil for the capable and attractive Lord Charlbury (excellent husband material) who you can't help cheering for as he tries to navigate Sophy's many schemes. This is a novel I have read over and over and for the longest time it was my absolute favourite.
Of course, I hadn't yet read Sylvester, with the priceless Sir Nugent Fotherby and his tortuous encounter with young Edmund and his 'Button'. Such is the brilliance of its plot and clever ending that I'm grinning as I write this. For a few years Sylvester was my favourite and the book I would choose to take to a desert island if I could only take one. The heroine, Phoebe, is such a heartfelt, beautifully-drawn character and there's so much in Sylvester to move me. It also has a clever plotline based on a real-life event. Heyer often found inspiration in the historical realities of the Regency era and I suspect she very much enjoyed the story of Lady Caroline Lamb's scandalous first novel, Glenarvon, for she put it to good use in Sylvester.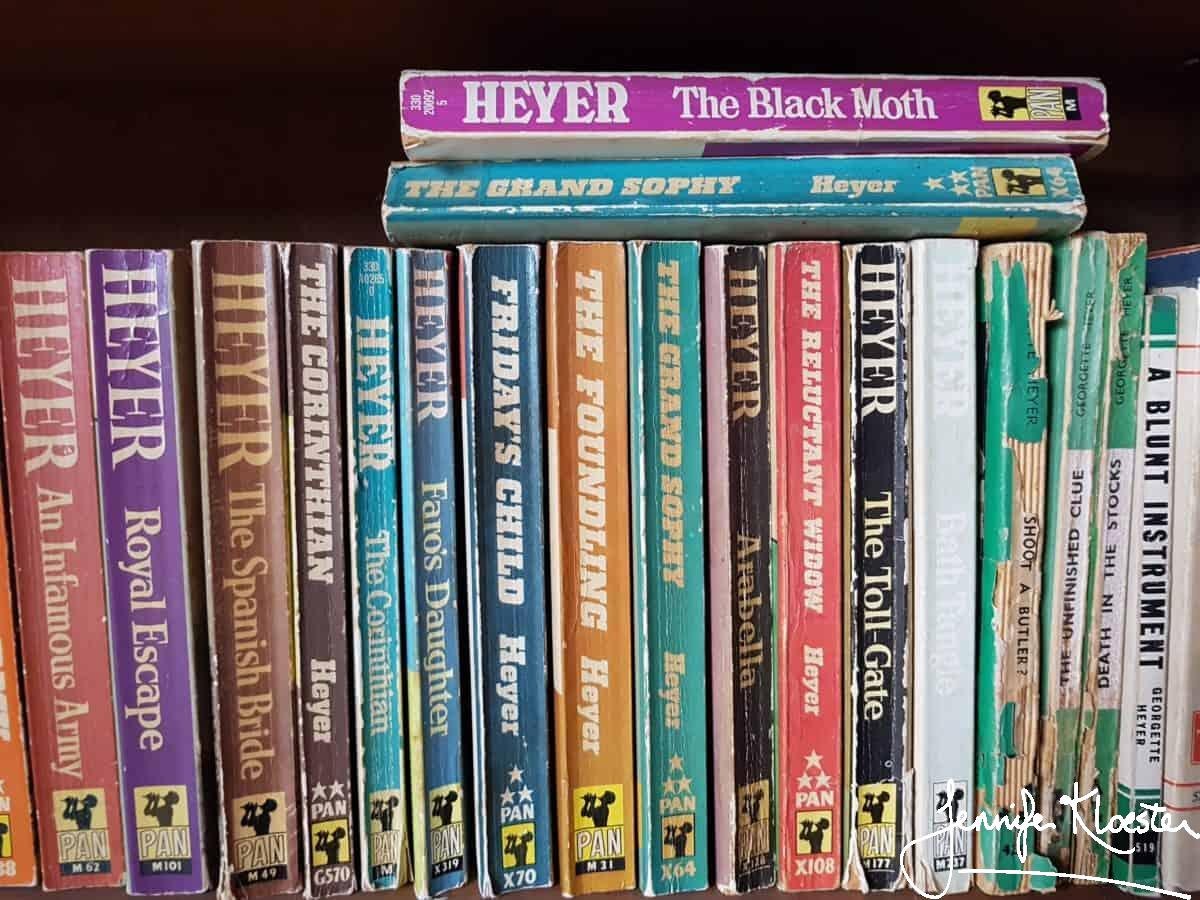 Heyer's own personal favourite among her many novels was Friday's Child, It's an understandable choice because the plot is another of her clever, intricate creations and the characters are wonderful. From the first scene, where Sherry tries to woo the Incomparable, to the last, where he finally finds his Hero, the novel is populated with living, breathing people who remain with the reader long after the book is finished. Among them is Ferdy Fakenham, the man who would later inspired Heyer's creation of Freddy in Cotillion. Ferdy almost steals the show in Friday's Child over his determination to tell the hero about Nemesis, the goddess of retribution. For those in the know, the Nemesis joke will always provoke laughter.
Laughter is one of the hallmarks of the Georgette Heyer reading experience and it has long been one of my personal measures of how much I love her novels. And yet, as I have grown older and changed and (perhaps) acquired a little wisdom, her books also seem to have grown and changed. Books of hers that I liked well enough at first have now become more beloved and better understood. This, I believe is one of the reasons why Heyer's novels endure. Her novels are not just witty and entertaining, they also each contain enduring truths about human nature. One book which I did not love when I was younger, but which has now become one of my all-time favourites, is A Civil Contract. Along with Venetia (another top five favourite), I believe A Civil Contract to be among Heyer's greatest achievements. This quiet, elegantly-written novel, is Heyer at her most thoughtful, her most empathetic, her most perceptive. The relationship between Jenny Chawleigh – intelligent, pragmatic, loving – and Adam Deveril – kind, self-sacrificing, steadfast – is deeply moving and I have grown to love this book until it has become my favourite among her many wonderful novels.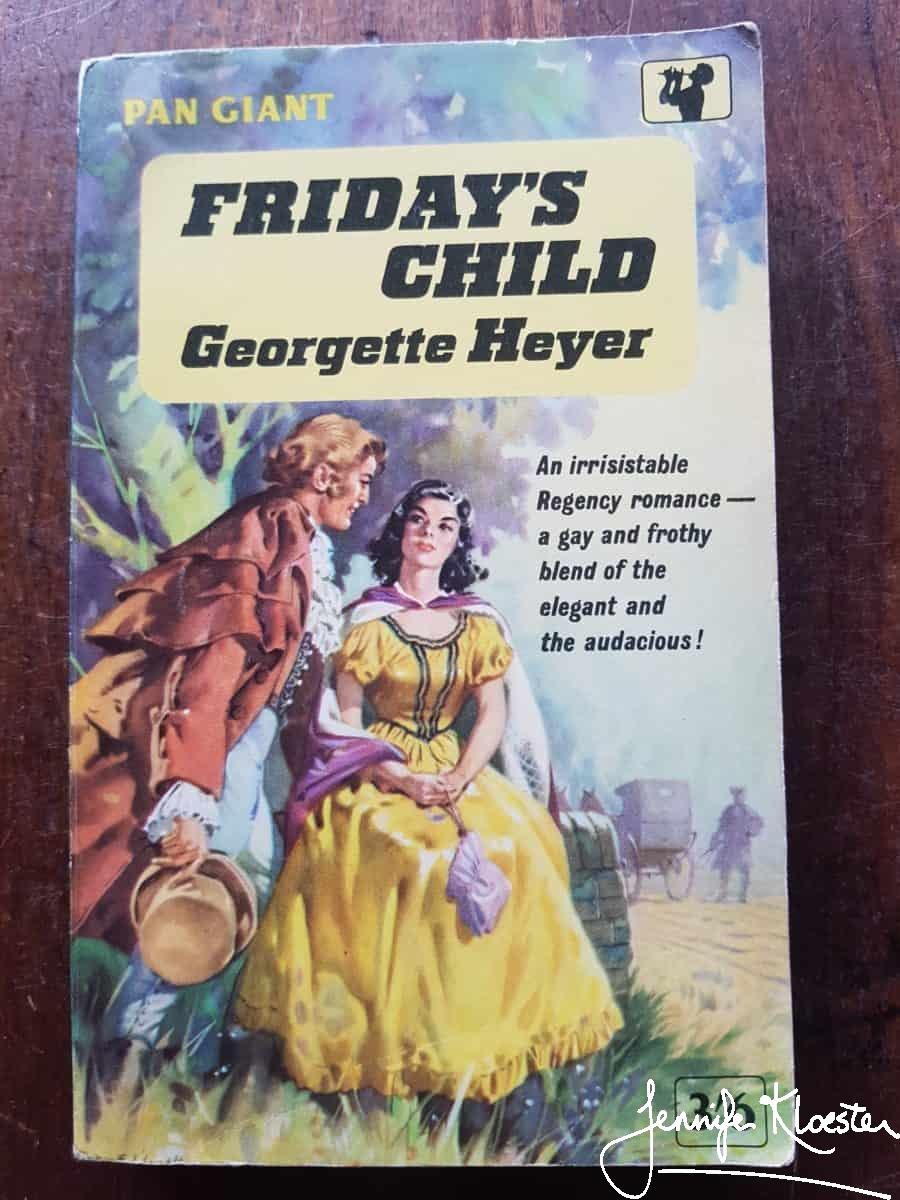 Of course, as I write this I am also thinking of Drusilla in The Quiet Gentleman and how much I love her steady evolution into the heroine of the piece. And of Hester Theale, the unlikely but glorious heroine of Sprig Muslin. Then there's Arabella and the riveting scene where Arabella entreats Mr Beaumaris to save Jemmy the climbing-boy, or Frederica when Charis enters the ball-room in her homemade dress and then later when the Marquis of Alverstoke endures days of privation at an inn in order to support the woman he loves, or Black Sheep with Miles Calverleigh and Dolly the Dasher, or The Foundling with the gormless Belinda and the young Duke of Sale, or Devil's Cub when Mary shoots Vidal, or The Convenient Marriage with Horry's stammer and her eyebrows.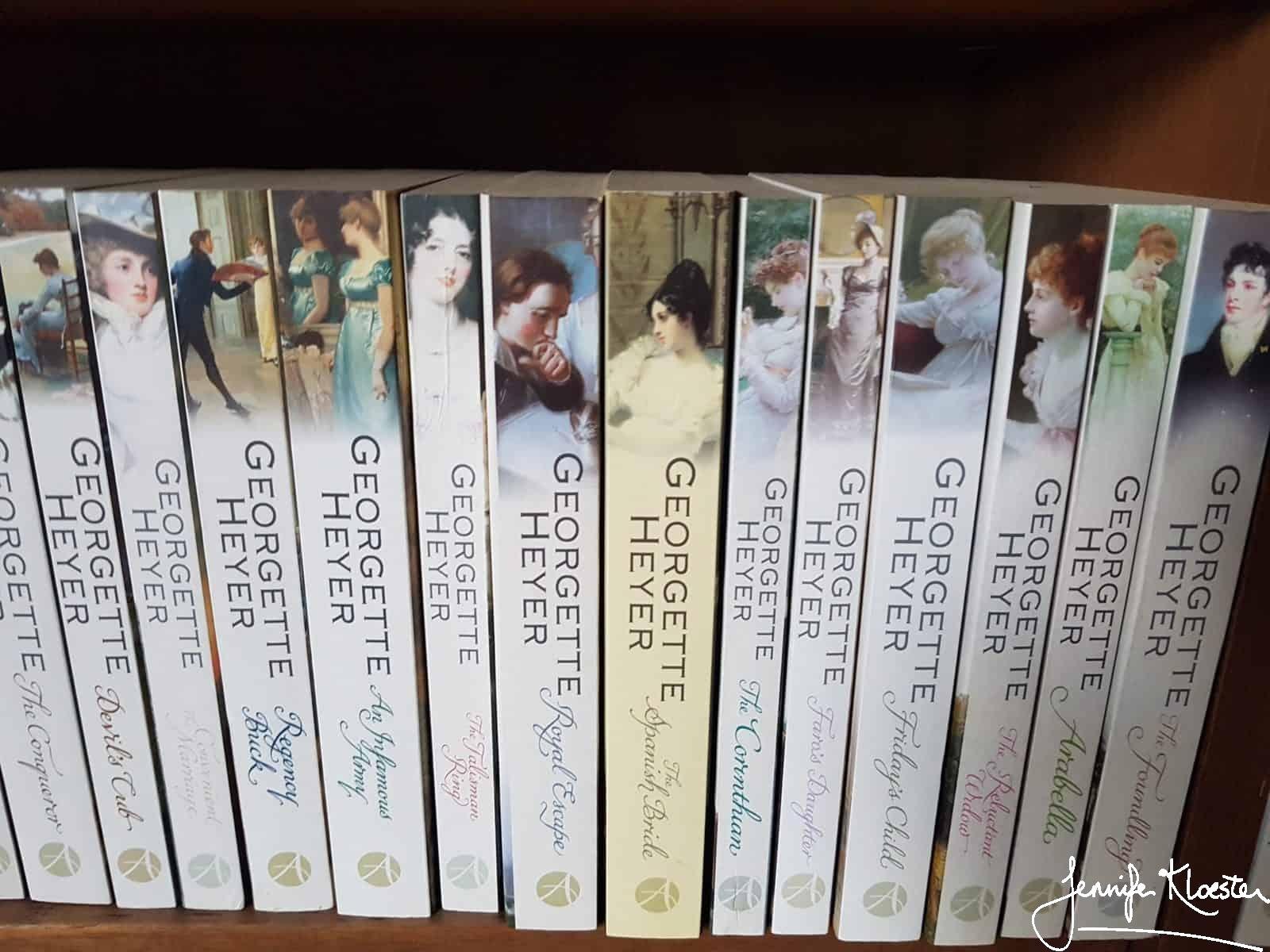 So many memorable moments, so many wonderful stories, and so many unforgettable characters. In the end, it's impossible to choose just one favourite Georgette Heyer novel because so many of them are just so good. Their characters live for the reader, their plots are compelling, the dialogue sparkles, and there is joy and comfort and pure satisfaction between the covers. And I haven't even told you about today's favourite, The Talisman Ring…