I first met Georgette Heyer's nephew, Major-General Jeremy Rougier in 2003. His father, Leslie Rougier, was Ronald's  (Georgette's husband's) elder brother and a lieutenant-colonel in the Lancashire Fusiliers. Jeremy was only seven when, in May 1940, his father was killed in Belgium. Despite his father's tragic death, Jeremy chose a military  career and attended Sandhurst. He was first an officer cadet, then an instructor and finally a company commander and had a distinguished career. In 1983 he became Director of Army Training and in 1985 he was appointed Engineer-in-Chief of the British Army.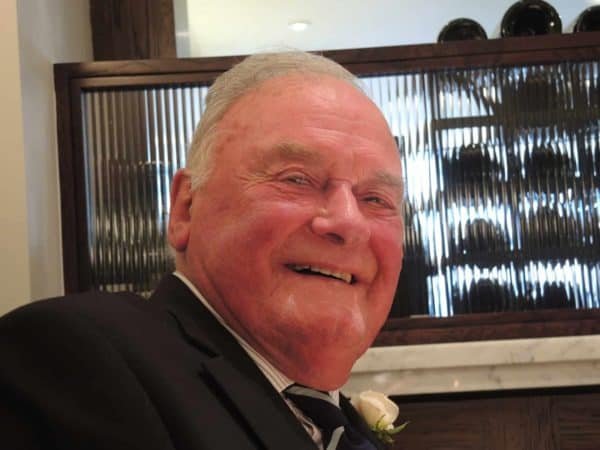 JEREMY REMEMBERS
Jeremy is charming, with a great sense of humour and many vivid memories of Georgette, his aunt-by-marriage. He remembers dinners at Albany, energetic bridge games and delicious Fortnums hampers at Christmas. One especially vivid memory was of a trip to Waterloo. In 1964 he was military assistant to a member of the Army Board and they were paying an official visit to Belgium. one afternoon Jeremy suggested asking the Professor of Military Studies at the Belgium Military Academy to give them a tour of Waterloo. It was fascinating. The professor knew the position of every regiment at any time on both sides. "At about 3 pm Napoleon was standing here – no, here," he'd say then move to record the precise spot.
AN INFAMOUS ARMY
At the end Jeremy presented the professor with a copy of his Aunt Georgette's book, An Infamous Army. Their guide was as near to speechlessness as a professor of military history could be. "This" he said, holding up the book, "is the nearest to reality that one will ever come without having been there." It was a remarkable tribute to a novel written by a woman with little formal education and only her instincts to guide her research. Though not her personal favourite, Heyer always felt An Infamous Army, to be her finest achievement and she was especially proud of the Waterloo chapters.
A LITERARY LEGACY
In June 2015, Jeremy spoke at the unveiling of Blue Plaque which English Heritage had awarded to Georgette for her literary legacy. His speech is a rare recording of a family member's memories of her and it offers Heyer readers an intimate picture of the woman behind the books.