So the great concrete pour has finally happened. At last we have permanent steps and the beginnings of a terrace. Of course, it's all still a long way from finished but at least I'll never have to weed the steps again. Hooray! The concrete has now hardened and gone "off" and it's all looking good. Next step is to build the walls.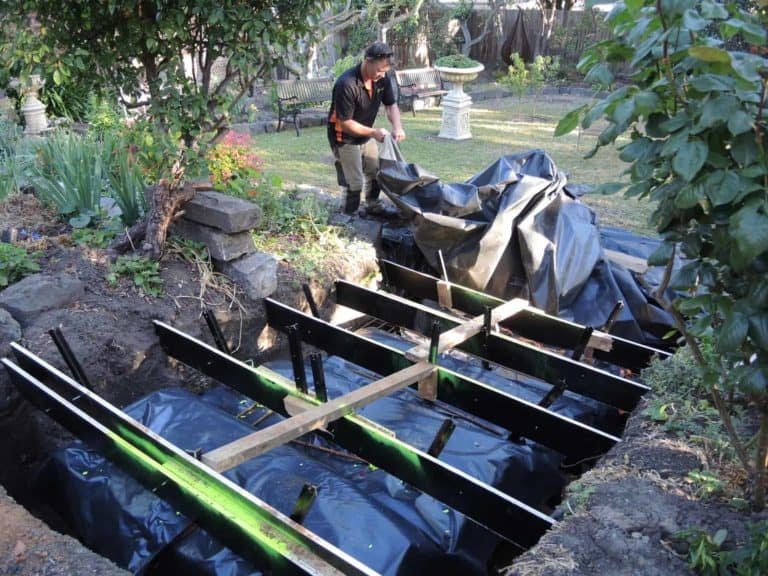 SUPER SKILLED
Our bricklayer, Chris, is amazing and super skilled. He also has real artistic vision. I'm not sure if that's common among bricklayers but it didn't take long to recognise his talent. We have beautiful old sandstone blocks in the garden that have been here for over a century. You can still see the chisel marks on them where the old masons cut the stone. I love the look and feel of them and Chris has wonderful ideas for using them on the steps and terrace walls. Right now, though, he's busy with basic bricks – building the garden walls and planning how they'll look when they're finished.  I think it's going to be amazing.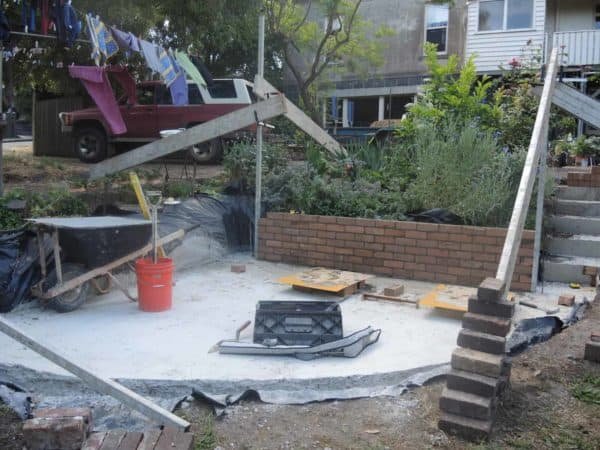 RAINBOW LORIKEETS
While Chris is bricklaying, I'm getting on with the garden. Recently, I hung a bird-feeder in the jacaranda tree so it's right outside my study window. That way I can see what flies in up while I work. Today was exciting because a flock of rainbow lorikeets descended on the feeder to eat the wild birdseed. I've never seen so many lorikeets all at once and the noise …! They're gregarious creatures and always ready for a chat or a squabble. They're the most colourful birds I know with their bright green backs and red, blue and yellow heads and chests. I'm hoping the garden will become a haven for all kinds of birds and insects. We shall see.