Our house was built in 1874. Until 1969 it was a Methodist manse. It's why there are so many fruit trees in the garden. Fig, apricot, plum, lemon, orange, grapefruit, apples, crab apples and a feijoa (aka pineapple guava). We'd lost the ancient peach and nectarine early on and after years of neglect the fig had run rampant. It was huge and the Granny Smith apple tree was so leggy that most of the fruit was out of reach. It was time to bring the trees to a more manageable height.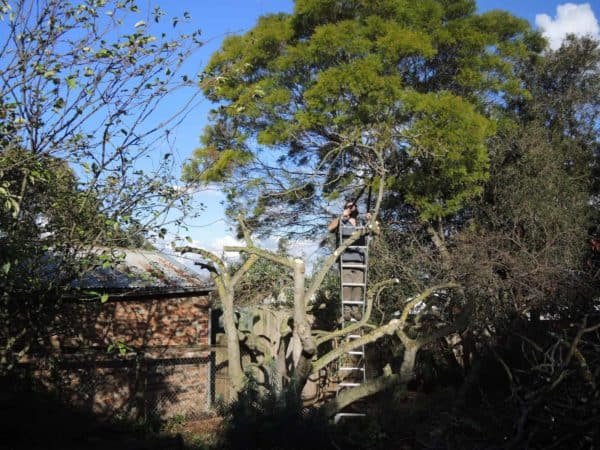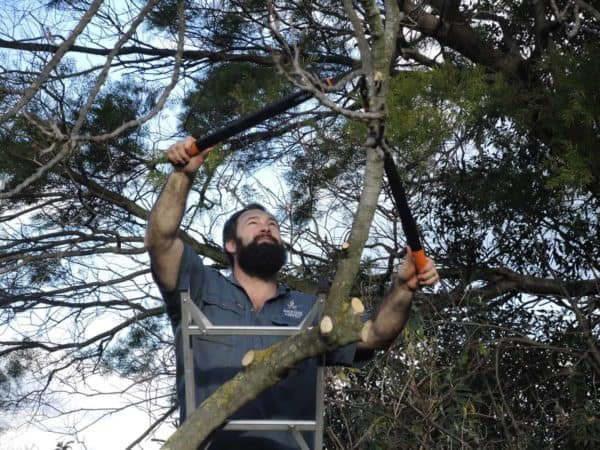 CALL AN EXPERT
I called in a local expert. Andrew was a cheerful guy and was soon up a ladder happily pruning the fig. He chopped and cut and the fig tree came down … and down … and down. I worried that it might never grow again. Andrew laughed off my concerns. 'You can't kill a fig.' And proceeded to cut some more. I have to admit, it did look nice and we'd definitely be able to reach the fruit (when it eventually fruited again). The Granny Smith was next, then the crab apples, olive and the plum. The pile of branches to be dealt with was massive.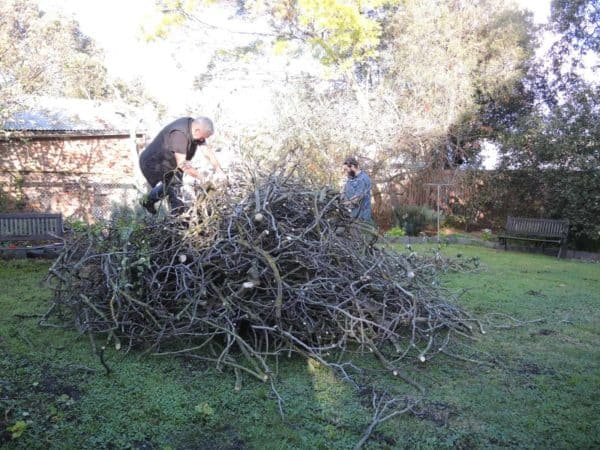 HERITAGE FRUIT
At last Andrew turned to the oldest fruit tree in the garden – a heritage Jonathan apple. A beautiful tree with delicious fruit, only it hadn't given us a good crop for a couple of years. 'It's on its way out,' was Andrew's verdict. My heart sank. I didn't want to lose that dear old tree. It had been in the garden for decades – maybe for more than a hundred years. Andrew wasn't daunted. He grafted a couple of scions (fruit tree cuttings) onto the Granny Smith. A fascinating process and yet another reminder of how much I have to learn about gardening.