Have you ever stopped to look at a sunflower? I mean really look at it? Recently, my sunflowers lifted their heads and showed their glorious yellow faces to the sky. There's not much in that garden bed yet, so they're especially precious. Today I took a few minutes to hang out with them and it was magical. These sunflowers are taller than I am and their heads are about ten inches across. The yellow of their petals is so bright and cheerful, you can't hep but feel better just looking at them.
SUN LOVERS
It's long been said that sunflowers follow the sun. I don't know if it's true, but they definitely move during the day. I love the way they lift their faces sunwards, as though greeting a friend. But what fascinates me most is the way they're made. As a bud, they're green and tightly-closed with elegant spires that put me in mind of an elven crown. The open flower is such a contrast with its geometric swirls and tight canary-yellow flower buds that open into such long, airy petals.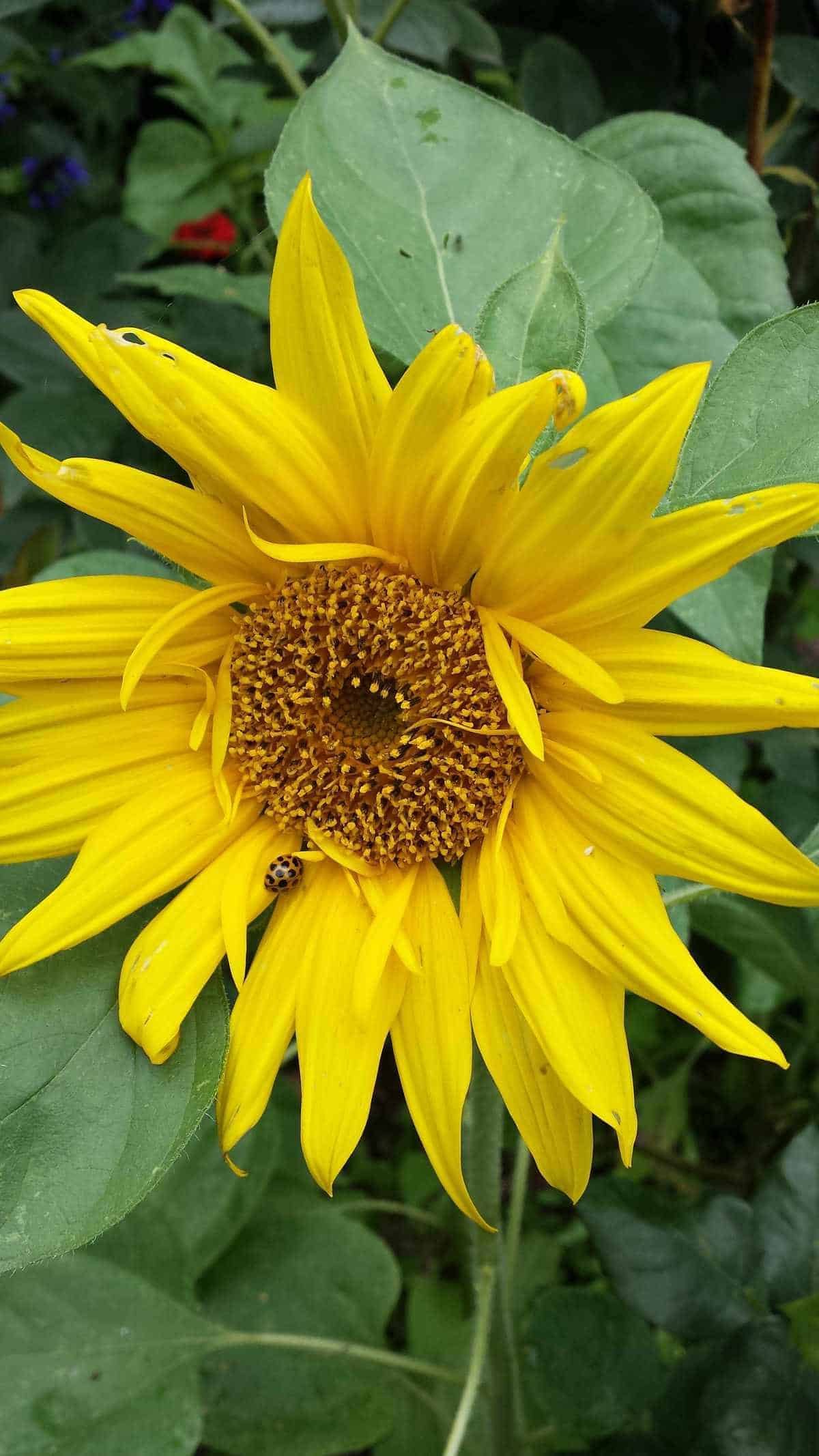 ARTFUL CREATIONS
The sunflower is one of nature's artful creations. Reading about them, you quickly discover that, like pineapples, artichokes and pine cones, they are geometric miracles. I'd heard of the Fibonacci sequence but I hadn't realised it applied to sunflowers. Turns out that the number of curves and spirals in the centre of the flower are all Fibonacci numbers. No matter which way you count them, Nature's maths is impeccable. And the magic doesn't end there, because even when the petals have dropped and all the glorious colour has gone, I am left with a palette of elegant black-and-white seeds that are good enough to eat.