So the beautiful pittosporum was gone and the rest of the garden was a bit of a wilderness. With visions in my mind of glorious beds filled with flowers and fruit trees I took a long hard look at the space around me. Oh… Not quite what I had in mind. Worse, I had no idea of how to achieve my dream.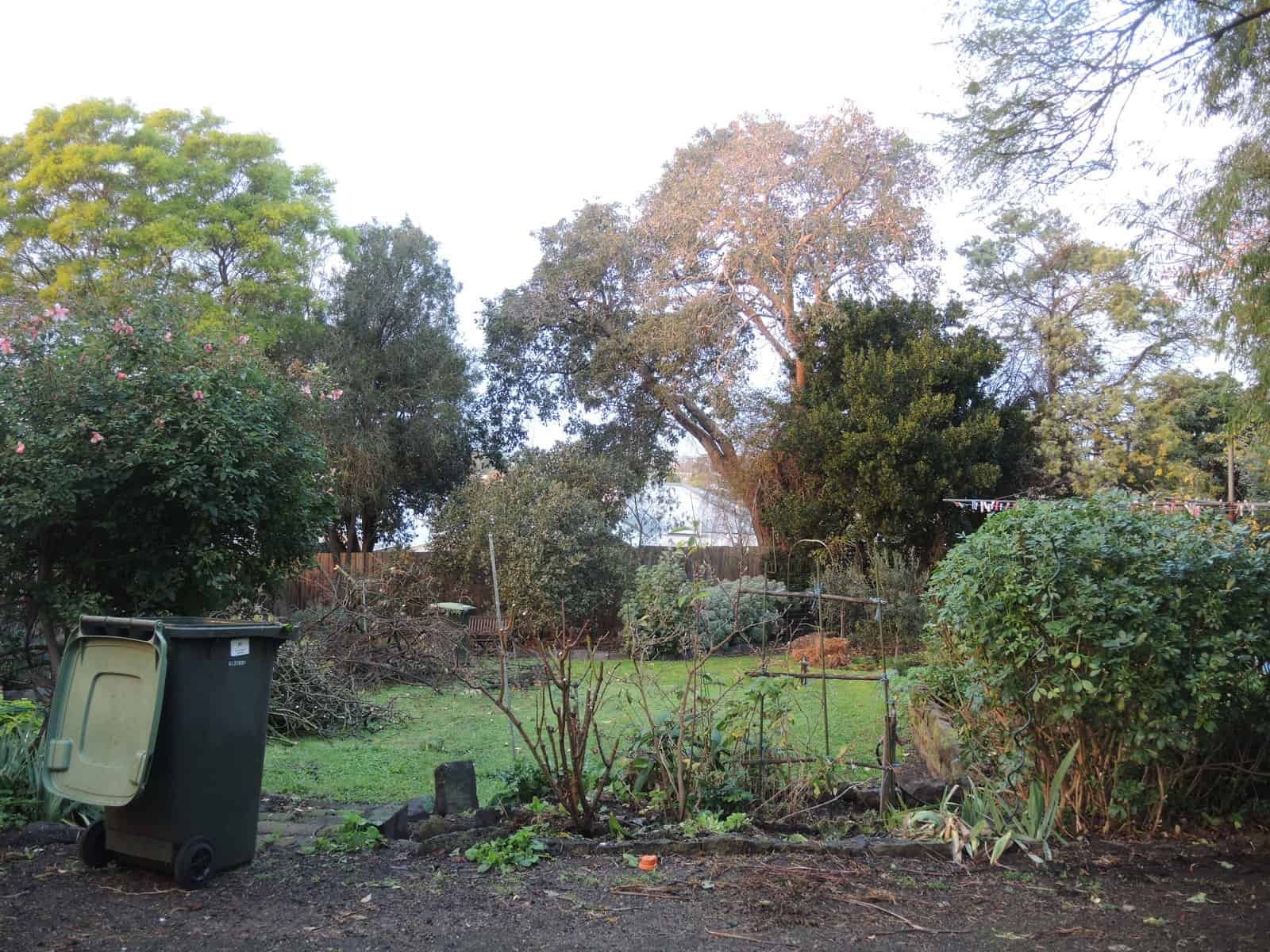 TWO BITS OF GOOD LUCK
But life has a way of turning up answers. Not long after cutting down the pittosporum I had two pieces of very good luck.  Two lovely families moved in across the road and one of them had a gardener who'd worked for them for years. The other had moved up from the country where she'd had a plant nursery and a huge garden. Pretty incredible, right? The gardener, Aido, could give me two hours a week. I'd work alongside him and hopefully learn a few things while I weeded. Cheryl would pop in from time to time and offer sage advice about whether or not a particular plant should be chopped, removed, or lightly pruned. And so the great clear-out began.
REVELATIONS
One of the first things I learned was that not every plant was worth revering. For years, hubby and I had been reluctant to remove a single plant that was here when we bought the house. Cheryl soon showed me that if there was something better to grow then plants could be dug up. I'd mentioned that I'd love a bed of native Australian plants – the bird-attracting sort. So one Saturday, Cheryl arrived with a pick and shovel. Together we pulled out an entire bed of rampant South African daisies. Suddenly, there was an empty garden bed ready for planting. It was a revelation.